STOP. THINK. CONNECT.™: Simple Steps to Online Safety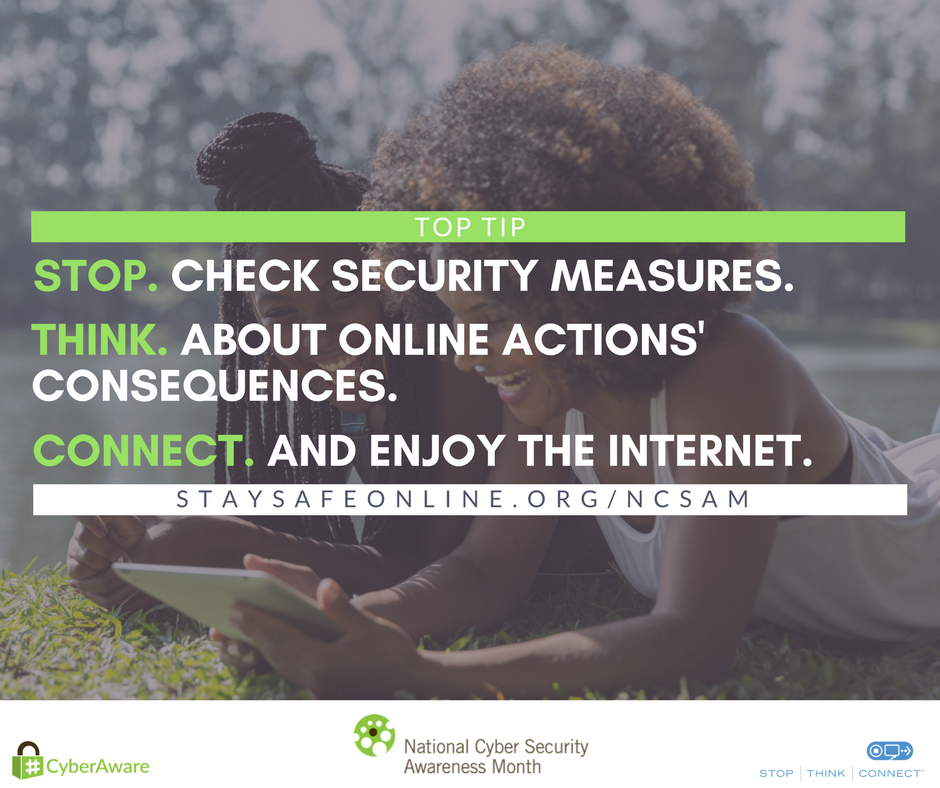 October is National Cyber Security Awareness Month (NCSAM)! As an official NCSAM Champion, JUDS recognizes its commitment to cybersecurity, online safety and privacy. Staying safe and secure online is our shared responsibility.
For each week in October, JUDS will highlight a new topic and we invite our clients, partners, friends and family to join us and discuss the latest recommendations on Facebook and LinkedIn!
Our first week's theme is STOP. THINK. CONNECT.™ and it focuses on easy-to-follow, actionable advice for everyone! #CyberAware