David Doane, CPA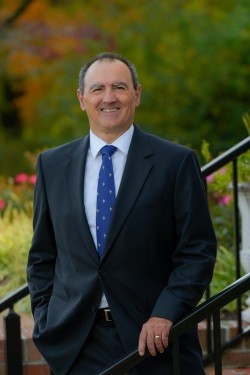 David Doane has been a member of the leadership team since 1986. Over the course of his time as a shareholder at the firm, David has contributed significantly to JUDS. David is a seasoned resource for clients and staff in the area of family owned business enterprises. His experience encompasses not only financial reporting and preparing income taxes for businesses, but also personal income tax preparation for the family business owners. He also assists clients with estate planning and succession planning.
David has been very active in supporting both the local business community and the accounting profession. He is the past president of the Rehoboth Beach/ Dewey Beach Chamber of Commerce. He also served on the Board of Directors for Baltimore Trust Company/Mercantile Peninsula Bank. For many years, David was on the advisory committees for WSFS Bank and Delaware Technical Community College. David has a long affiliation with Easter Seals, currently serving on the board as Chair of the Audit Committee and Co-chair of the Capital Campaign. He also serves on the Boards of the Pyle Center Trust, Delmarva Community Wellnet Foundation and the Delaware Botanic Gardens. He is also a member of the Sussex Advisory Board for the Delaware Community Foundation.
When not helping others, he enjoys spending time with family and friends on the beach and the water. You can frequently find him and his wife at the Freeman Stage at Bayside. Committed to his alma mater, David returns to the University of Delaware frequently for football games and events. He received his Bachelor of Science degree in Accounting from the University in 1977. David later received his Master of Business Administration degree from Wilmington University in 1987, and later worked as an adjunct instructor for the college.